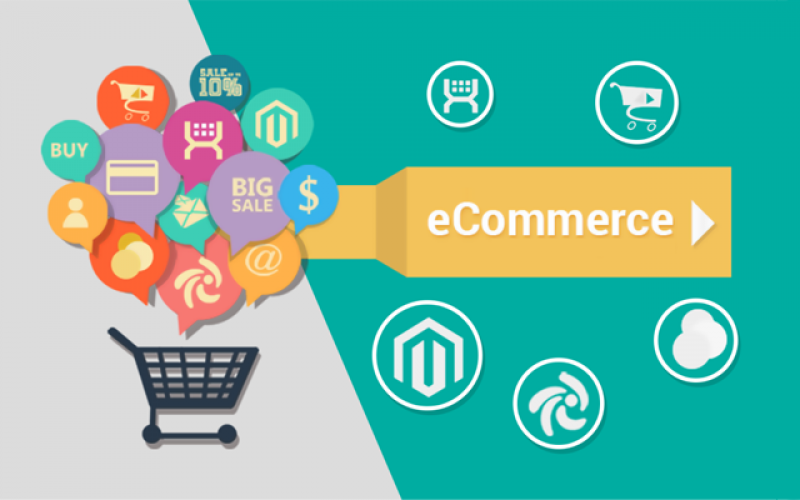 Indian E-Commerce Industry is not yet a Success Story!
Within just a decade, E-Commerce has shown its flamboyant outlook and grown into a Sunrise Industry.
The E-Commerce industry in India has seen significant growth in the past years and grown exponentially with a CAGR of 60% past 5 years. Jobs, News, Media, Conferences, Workshops and all the other business junctions are flooded with E-Commerce related discussions. Though we feel that E-Commerce has done very well, the reality is E-Commerce has a long way to go before it is a success story.
In E-Commerce there are 3 types of transactions B2B (Business to Business), B2C (Business to Consumer) and C2C (Consumer to Consumer). The Big names Flipkart, Snapdeal, Amazon, Shop Clues, Voonik, Abof, PepperFry, Big Basket, etc all operate under B2C (E-Tail or Online Retail). Retail Outlook in India is so positive and it is well posed to reach around 1.3 Trillion $ by 2020. But, current E-Commerce penetration in retail is just over 1%. If we dig deeper to analyze what is stopping E-Commerce from reaching out to all Indians, we have few key levers to be taken care of. The most discussed reason is the Internet penetration. But in my opinion though internet penetration is a key lever, it's not the main bottleneck. As of 2016, there is an estimated 470 million internet users in India and expected to reach 800 Million by 2020. At present only 11% (50 Million) of internet users are active online buyers.
In E-Commerce supply chain there are two operating models Inventory Model and the Market Place Model. In Inventory model products are bought by the ECommerce organization and then sold to customers but in Market place model, sellers display their products in the E-Commerce portal and once the order is received the products are picked up from sellers and delivered. In both of these models, all that is between the order from the customer and the order completion is the Logistics That explains the criticality of logistics and certainly logistics is the key lever with the overall E-Commerce model.
In India, there are close to 35,000+ pin codes and even the big names of Indian logistics industry like Gati, India Post, Blue Dart, DTDC have access only up to 14,000+ pin codes and efficient operations only at around 6,000+ pin codes. This combined with issues like Logistics Infra, Indirect Taxation and the documentation protocols makes Market place logistics a key operational puzzle to crack to be successful in E-Commerce Industry.
If we evaluate the E-Commerce Industry through a Porter's 5 force model, it is very evident that Buyer bargaining power is so high. 30-day free returns, Cash On Delivery, Try and Buy, Same Day Delivery, Eye popping Offers, Deals, etc all these are focused only towards the topline (indirectly for valuation and standing out from competition) and paid no attention to the basic business economics. Though E-Commerce organizations pamper their customers with these wow experience factors, these impact the bottom line specifically the logistics cost so badly. Market place logistics costs run high up to 15-20% of sale where-as traditional retail operate within 5% of sale value. That shows the amount of inefficiency we have built inside the E-Commerce supply chain.
Now for the E-Commerce to become a success story,
We need active participation from Government in setting right all the E-Commerce related policies like the indirect taxation and at the same time nurture the home-grown organizations. Same way, Entrepreneurs are fully accountable to build a scalable business model which factors in all the unit economics to bring value to all the stake-holders being part of.