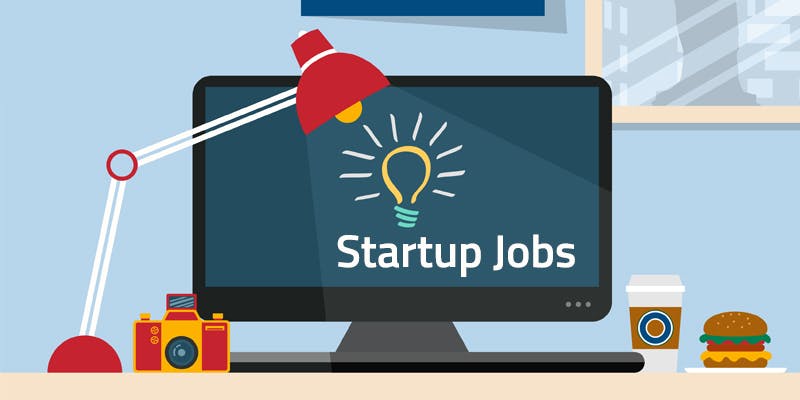 "Why working in a START UP is not so great?"
'Start Up' – Just hearing this word brings Smile in lot of faces. Same is the case in the Student community who are completing studies and ready to start their career. But, now a critical career decision to be taken – Which Industry? What Role? Start Up or a MNC or an Established Organization? etc.
"First Job is so crucial since that sets the base for your entire career."

"I'm a Mechanical Engineer and I skipped 10 Campus Placements to an IT Job to land up on a SCM Role as my First Job."
At this Article, I will try to explain the nature of work in a Startup Vs an Established organization. The intention is to ensure Students after putting lots of effort and spending years on studying, land up on a right job.
"On a Survey with 80,000 Respondents, 94% of respondents (Students) have said 'Learning and Exposure as the Main reason for their inclination to join a Start Up'"
So, the understanding is Start Ups gives the best learning and exposure. Is that the Reality? Let's compare a Start Up with a MNC and discuss.
Learning and Exposure:
The main difference between a Start Up and an Established Organization (MNC) is that – In a start up most things are at construction phase or in an establishing phase and at MNCeverything is set ready and running. Yes, certainly you get to see a lot in construction phase in a Start Up.
But even in MNC, you get start up kind of experience when you are expanding or setting up a new facility, new systems, new business, new product launch etc.
How about Global Exposure? Only MNC can offer you a hands-on at how a similar operation is happening at different countries. Unless you see how a similar function is performed across different countries – you can never get a global perspective and only MNCs can offer you this exposure.
How about Standards? In Start Up, it is more of you giving the Organization but in MNC it is both ways – you deliver and also the organization has lot of offer you in terms of what is the standard and provides a lot of references as documentation or learning portal.
Now, let, me bring in some more key points which is so important in your career.
 Mentoring and Coaching:
At-least for the first decade in your Career, you need a good Mentor or a Coach to mould you well. I'm not telling you won't get them in a Start Up but it is very rare. The reason – Start Ups can't afford to get in highly qualified people at early stages and hence,
"There is very high probability you end up reporting to a manager who is just 2-3+ years experienced than you and sometimes less experienced than you. So, when you are stuck somewhere while solving a business problem – you can't look up to your manager for help since he/she will be looking upon you."
My first 11 years of my career, I have always reported to Managers who are at-least 10+ Years experienced than me. You know what that does to you? Each day Each hour you spend with them, you will be flooded with learning; you get to see them the way they handle things handle crisis and learn the most crucial business management skills.
"Knowing that your manager is always there to support you, gives you the real guts to explore, learn and perform on job."
So, the key takes away is Know Your Manager before you take up a job.
Job Security:
People in Fixed Job rely on that Job heavily for monthly cash flow and Job Security is so crucial. Unless you are sure that your Job is secure, you can never perform to your potential. In every Start Up, you share the same amount of risk to success of that start up on your job too. If you can afford that, please take it but be sure what is the value you get taking that risk.
"Statistics say "More than 90% of Start Ups fail to scale up as planned. More than 75% of Start Ups shut down within 2 years of operations"
Hence be sure to understand the financial stability of the organization, the management team and the vision before you take your decision.
Culture:
This is one very sensitive area where-in I want the readers to read and think about it. Yes, startup culture is great and what most mean by Start Up culture is – Casual dress code, working being on a bean bag, spend hours and hours in office, LED TV just opposite to you, Cool Manager, Food and Snacks served all day, sometimes served at desk also etc., Isn't it? From the Start Up Organization stand point it is fine – you do your work and we don't care about anything else. But just answer this Question? Do you have an ambition to sit in the most Porsche Cabin in your Office? Do you have an ambition to be a leader and drive a business?
If Yes, start learning and exhibiting these leadership attributes right from Day 1 of your career. No one put a smart goal to you to learn these. If you want a fast track career, you have to learn these.
"Unfortunately, these Leadership skills won't fetch you when you are in bean bag. Current Indian Start Up Culture will never get you far in these Skills."
Salary:
Start Ups pay more to get you in but now you know the risks involved. ESOP is one great motivator and a fantastic option in startups.
"Vested Options doesn't mean you are going to get equivalent of Cash at your bank"
Be sure to read the details on schedule of vesting, exercising option, cost involved during exercising, terms for selling shares etc. Else the excitement will be only on paper.
To conclude, Indian Start Up Eco System seems so exciting but there are too many risks if you are not clear on the points discussed above. Be Wise to be clear on Organization, Stability, Role, Your Manager and Your Salary structure. All the best!!!
As a Motivation – I said I waited and skipped almost 10 placements to get the job I wanted. That job plus all the next 5 jobs are not start up organizations but at every job I have got the best of learning, exposure and experience similar to a startup and much more than that. Below picture taken on year 2003, that's me with my shop-floor team making shadow boards for the lean implementation pilot at my line assembly at ELGI Equipment Ltd (first company). The 4+ years stint with ELGI is where I have been molded and till date, that experience is my edge.