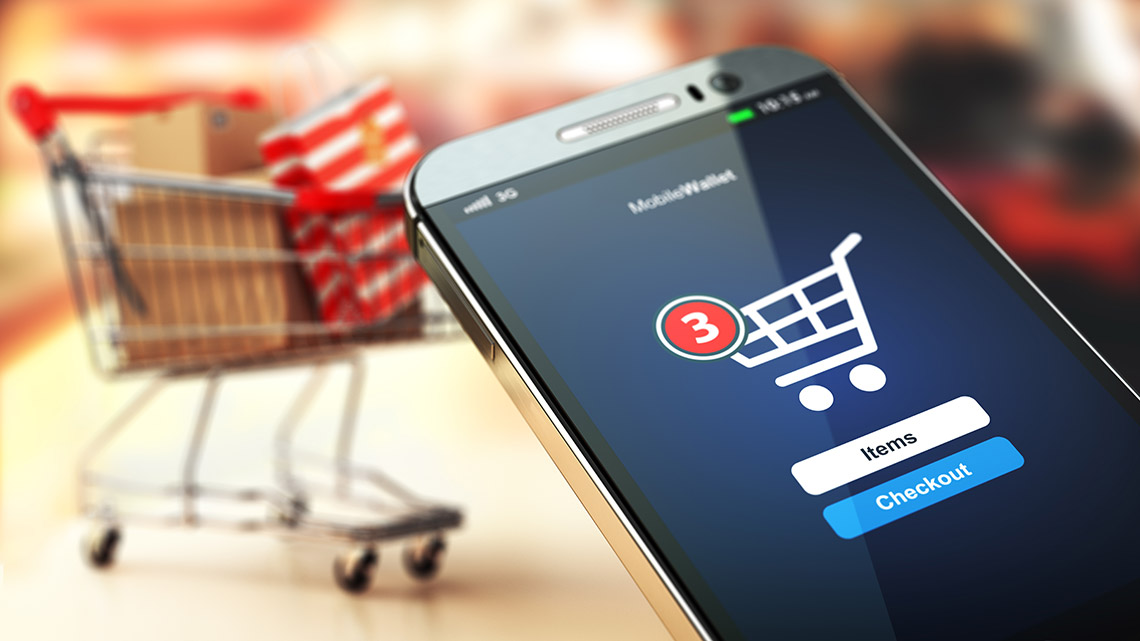 Indian E-commerce Industry is adulterated!
So how does the E-Tail (Online Retail) flagship Big Billion-day sales went? Millions of Sales in few days, fantastic isn't it? But is that a real victory to celebrate for this Industry? Does the E-tail Industry doing great? Being in a Metro City or a Tier 1 or Tier 2 city, we may feel that E-Commerce (E-Tail) is doing great.
The Hard Reality is – One of the most potential E-Commerce Industry is an Under-performer and getting adulterated day by day!
Though I'm a big fan of E-Commerce Model and have been associated with this Industry for many years in terms of projects, advisory and knowledge share, it is so hard for me to digest that this Industry which has the most potential is not performing as expected. Let's see why?
P.S Throughout the article, when it is said E-Commerce Industry, the relevance is only for Online Retail (E-tail).
Supply Chain Model
The supply chain model has been represented in three steps. Refer the Supply chain model illustration below:

All the materials, parts and products needed to manufacture the final product is procured, processed, converted to the final product and distributed (sold) to the customer. All other functions and support functions would be a sub set of this. The supply chain model in the below  figure  illustrates the flow in supply chain and is self-explanatory.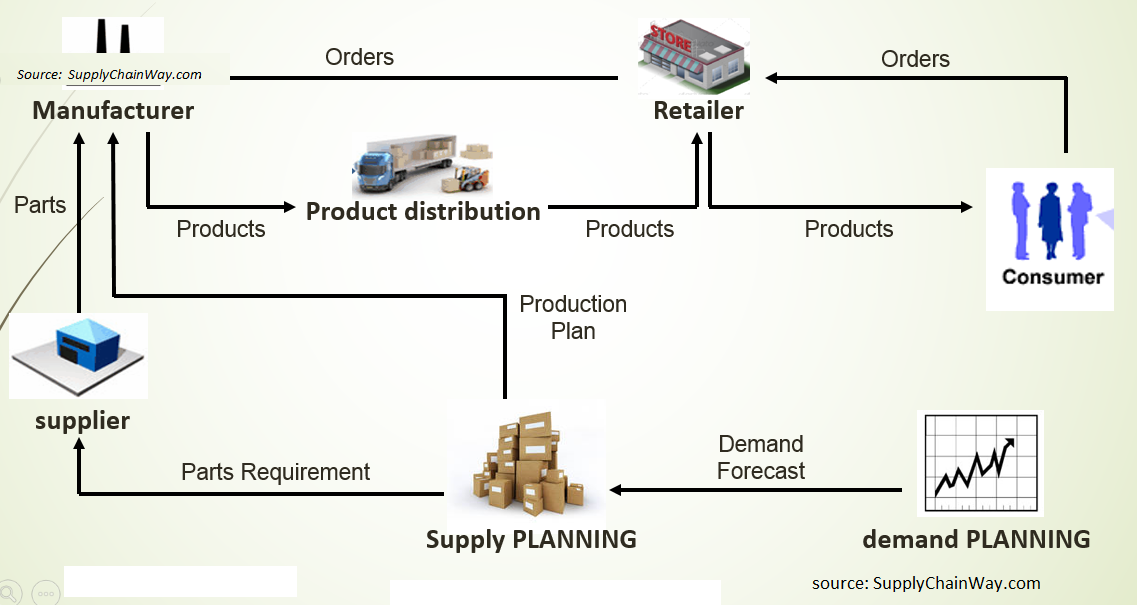 The E-Commerce Model is a sub set of this overall supply chain and to be very precise, it is a Distribution Strategy. E-Commerce is the face to the Customer and a Channel through which the products are distributed to the Customer.
E-Commerce Industry – A Bundle of Opportunity
In Supply Chain across Sectors, the distribution is the key and in a vast nation like India, Distribution is a Competitive Edge for the Organization. Supply Chain across sectors spend close to 20-40% as Channel Margins. This Channel partners are CFA, Super Stockist, Stockist, Distributors and Retailers. The levels in a distribution channel depend on the Sector but each sector has their own complexity.
E-Commerce chops off all the channel partners and does the direct distribution of products from the Manufacturer or Level 1 Distributor to the Customer. Thereby, E-Commerce has the capability of saving close to 20-40% of the channel margins. This is a 'Golden Opportunity', Isn't it?
ADULTERATION IN E-COMMERCE – A Bottleneck!!!
Without boiling down the entire ocean, let me put 3 key points which cause the maximum damage to this Industry:
 (1) Partnering with Downstream Supply Chain
As I explained earlier in this article, E-Commerce should partner with the Upstream Supply Chain Players; With the unfocussed expansion spree, E-Commerce players were lenient on this; they came down and down the supply chain, finally started to partner even with small retailers.
Online Retailer (E-Tailer) sourcing from an Offline Retailer is the worst that can happen to the E-Commerce Industry because it actually defeats the actual opportunity of this Industry!
The impact was really evident when the proportion of small retailers started to increase so drastically to a handsome proportion. With E-Commerce sales push solely depended on the product price (offers and sale) clubbed with partnership with downstream supply chain partners which actually drains out gain from Channel margins, push the Online Retailer to chop off his own margins and even go negative to just keep his Top Line healthy.
(2) Accountability on Quality
Customer is the King, Customer is our Top Priority, Customer Experience is our Bread and Butter…
These are some of the visionary statements of the E-Commerce firms. If we really look at the Customer's priority, it is indeed the Quality of the Product and the On Time delivery.
Even within both, Quality is Non-Negotiable from Customer Standpoint. E-Commerce firms have no full control on that –
Quality Control throughout the E-Commerce product flow has serious lapses. How do you ensure Quality products on a drop ship model? How do you pin the rose on the right defaulter on Product damages? How do you ensure no fake products enter the supply chain? How do you make sure no copyright designs violation or trademark violations? All these Questions will get only shaky answers from the E-Commerce players.
These lapses are the gateway for bad products entering the E-Commerce supply chain and it is one of the painful adulterations which impacts Customer Experience negatively.
(3) Retailer's Greed
The extension of the above two points lead way to a Retail business model which is the biggest adulteration in E-Commerce Industry.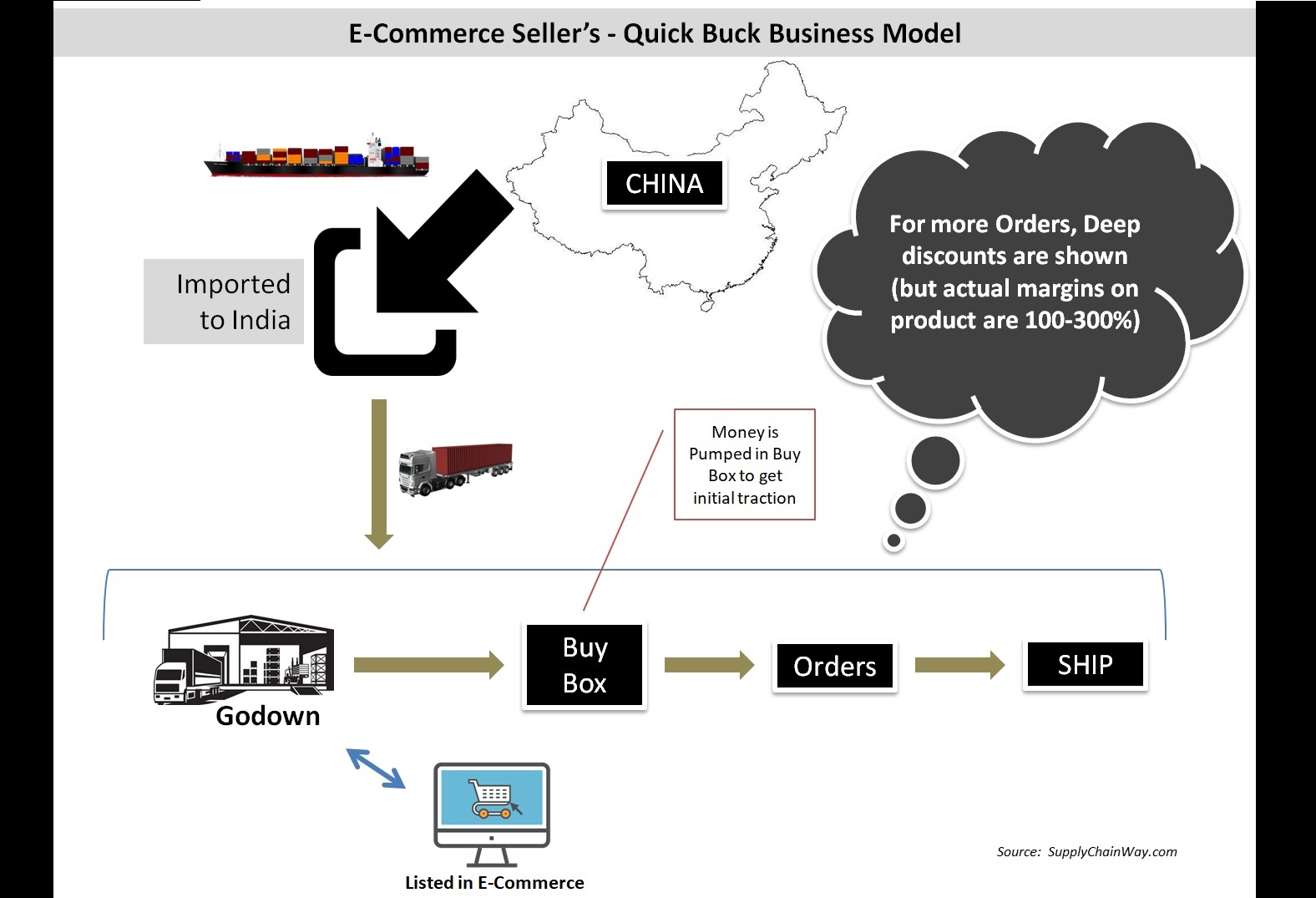 There are few categories in E-Commerce where the Retailers control price, quality and the margins. The Greed is to make quick big money at cost of quality; the quick buck seller's business model works this way: Products are imported from China at Bulk and dead cheap price in Containers, Stored in a godown, Products are listed in all possible E-Commerce Sites, Show deep discounts (not the reality though), Spend money on Buy Box space to get traction and Sell off the stock.
Indeed, E-Commerce players are not profitable but these Retailers are! They make 100-300% margins on these products at the cost of Quality. These Handsome margins are funded by none other than the E-Commerce Customers!
The Impacted Categories are Fashion Accessories, Toys, Kids Clothing, Kitchenware, and Electronic Gadgets.
Yes, the Retail in India is seeing a tremendous growth and posed to reach 1.2 Trillion USD by 2020. But, still the Online Retail Penetration in India as on date is still less than 2% (far less than the projections made).
Though the Flamboyant E-Commerce Industry looks so exciting, with just 2% penetration it is a long way still to go.
Categories like Mobiles are doing so well in Online Retail since the above Adulterations are so negligible.
It is high time, E-Commerce players shift gears and start focusing on these key issues in E-Commerce rather than focusing on just GMV.
My concluding note is – E-Commerce is here to stay for sure but we can see Hybrid Models like OMNI Channel, Drop Ship, Touch and E-Tail etc., gaining good traction in the future. In the upcoming articles, I would share more insights about these models.