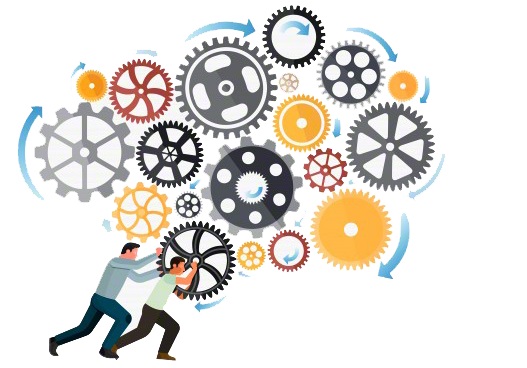 Is 'Giving Up' a Smart Supply Chain Operations Strategy?
Let me first explain the overall fit; In an Organization, there are three levels of Planning – Strategic Plan, Tactical Plan and Operational Plan; it is also termed as Strategy, Tactics and Operations. Considering the focus area of this article let me explain this very short.
Strategic plan of an organization sets the direction for an organization and it is also the long-term plan of the organization (typically for more than a Year).
Tactical Plan of an organization takes Strategic plan as input and set the direction and goals for each function within an organization. Tactical plan is short range and typically within a Year.
Operational Plan of an organization is the execution plan to achieve the objectives being set and it should be in perfect alignment with the Strategy of the Organization.
Now that we are clear on the three levels of Business planning, let's define the Operational Strategy. Operational strategy is the direction on deploying right asset, resources and system to achieve the Operational objectives (to deliver the product or service).
"Another key point is, the Operational strategy should be perfect sync with the Overall Strategy of the organization."
Supply Chain Operational Strategy is crucial for Success
Now-a-days we are hearing this more often – "It is a great business idea but failed due to poor execution". This is a direct impact of a very bad Operational strategy or nonexistence of an Operational strategy.
Some of the Top Operational Strategies are:
Customer Oriented Strategy
Tech Oriented Strategy
Fool Proofing Strategy
Each of these Operational strategies brings in a competitive edge to the Organization. Through a customer-oriented operations strategy, the organization would have a highest customer engagement and service fills. Amazon is a great example for this. But, that doesn't mean you leave the other too, it is all about what you keep as a core principle and focus. Similarly, the other two operational strategies bring in competitive edge through using tech and error free processes in the operations.
Giving Up is an efficient Supply Chain Operations Strategy?
Every plan is made with the hope to get things done as per plan. But in reality, there would be a lot of operational challenges leading to delays, quality issues, overrun etc.! So the smart thing is,
"'To know when to Give Up' what you have already planned for and switch gears fast        before the things go out of control."
And,
"the dumbest thing to do in this situation is stuck onto what you have planned for and still trying to push it through. This is really not the time to show your never give up attitude or perseverance."
The following tools would aid you deal with this situation very proactively:
Supply Chain Simulation– arguably the best tool which can support you at the right time to switch gears or change course of action.
Contingency Plan– an effective contingency plan for each key operational plan would be a great aid when things did not go as planned.
Quick Win– I'm a big fan of this. The key characteristic of a quick win is it gives maximum benefit with the least effort and importantly it can be reversed. Efficient use of a Quick Win would be a great way to test the reality.
Pugh Matrix– first ensure you do a Pugh matrix with all the available options and once you finalize your best option, retain the Pugh matrix so that when things did not go as per plan, you can re-visit the rest of the options.
Pilot– on cases where none of the above is applicable or possible, the Pilot approach ensures that you don't go full swing but try in a small scale before the full-fledged implementation.
As a Concluding note,
"No matter how hard and how effectively you plan, most times there would be a need for a Change in Course. Organization which knows when to switch gears and act fast would certainly have an edge in terms of overall completion of the targeted action plans and realizing the intended benefit."